An MDIS Servershall include an instance of the MDISInformationObjectTypeunder the Objectsfolder.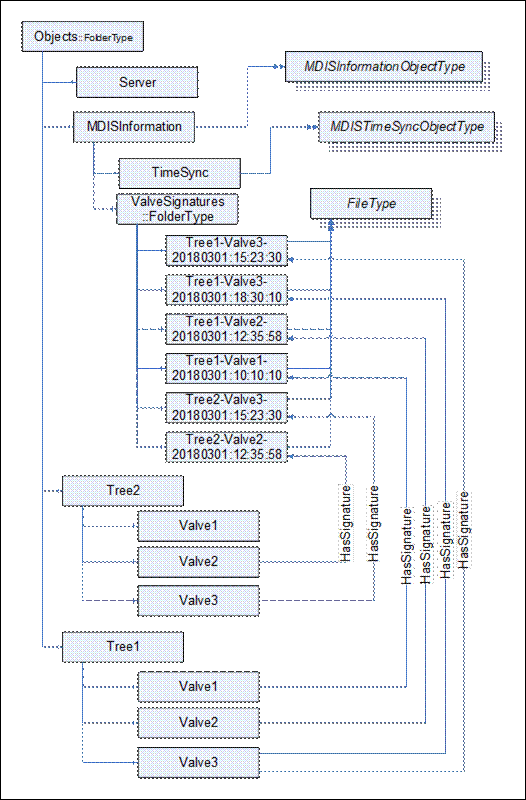 Figure 20- MDIS Instance illustration
Any other structure under in the MDIS Server is vendor or project specific. Figure 20provides an illustration of one possible instance structure, it is not the only available structure. Several of the items are optional and might not appear. The valve signature objects illustrate that valves might include multiple signature for a given valve, no signatures for a given valve and that the single folder might contain signature from multiple trees. The naming use is project / vendor specific but might have to handle all of these cases. Signatures might also exist for other objects such as chokes.
The MDISInformation node is formally defined in Table 51.
Table 51– MDISInformation definition
Attribute

Value

BrowseName

MDISInformation

References

NodeClass

BrowseName

TypeDefinition

OrganizedBy by the Objects Folder defined in Part 5 – Information Model

HasTypeDefinition

ObjectType

BaseObjectType