The states of the file transfer state machine are shown in Figure C.4.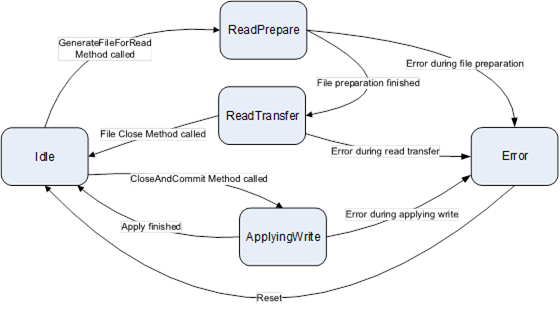 Figure C.4 – File Transfer States
The FileTransferStateMachineType and the related type are illustrated in Figure C.5.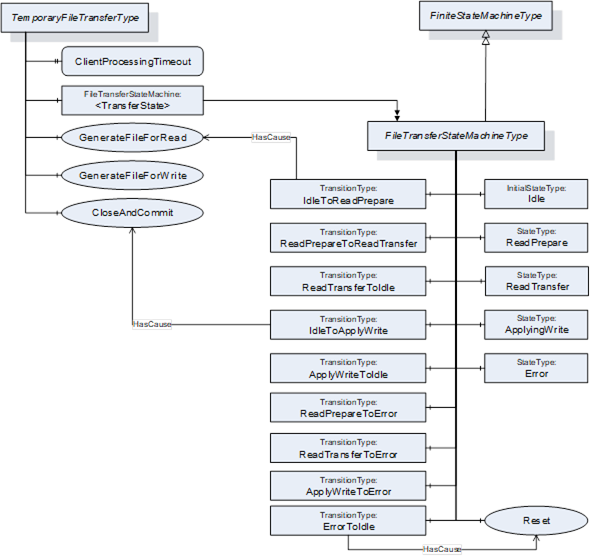 Figure C.5 – FileTransferStateMachineType
This ObjectType defines the StateMachine for asynchronous processing of temporary file transfers. It is formally defined in Table C.17.
Table C.17 – FileTransferStateMachineType
Attribute

Value

BrowseName

FileTransferStateMachineType

IsAbstract

False

References

NodeClass

BrowseName

DataType

TypeDefinition

Modelling Rule

Subtype of the FiniteStateMachineType defined in B.4.5.

HasComponent

Object

Idle

InitialStateType

HasComponent

Object

ReadPrepare

StateType

HasComponent

Object

ReadTransfer

StateType

HasComponent

Object

ApplyWrite

StateType

HasComponent

Object

Error

StateType

HasComponent

Object

IdleToReadPrepare

TransitionType

HasComponent

Object

ReadPrepareToReadTransfer

TransitionType

HasComponent

Object

ReadTransferToIdle

TransitionType

HasComponent

Object

IdleToApplyWrite

TransitionType

HasComponent

Object

ApplyWriteToIdle

TransitionType

HasComponent

Object

ReadPrepareToError

TransitionType

HasComponent

Object

ReadTransferToError

TransitionType

HasComponent

Object

ApplyWriteToError

TransitionType

HasComponent

Object

ErrorToIdle

TransitionType

HasComponent

Method

Reset

Defined in C 4.7
Table C.18 – FileTransferStateMachineType transitions
BrowseName

References

BrowseName

TypeDefinition

Transitions

IdleToReadPrepare

FromState

Idle

StateType

ToState

ReadPrepare

StateType

HasEffect

TransitionEventType

ReadPrepareToReadTransfer

FromState

ReadPrepare

StateType

ToState

ReadTransfer

StateType

HasEffect

TransitionEventType

ReadTransferToIdle

FromState

ReadTransfer

StateType

ToState

Idle

StateType

HasEffect

TransitionEventType

IdleToApplyWrite

FromState

Idle

StateType

ToState

ApplyWrite

StateType

HasEffect

TransitionEventType

ApplyWriteToIdle

FromState

ApplyWrite

StateType

ToState

Idle

StateType

HasEffect

TransitionEventType

ReadPrepareToError

FromState

ReadPrepare

StateType

ToState

Error

StateType

HasEffect

TransitionEventType

ReadTransferToError

FromState

ReadTransfer

StateType

ToState

Error

StateType

HasEffect

TransitionEventType

ApplyWriteToError

FromState

ApplyWrite

StateType

ToState

Error

StateType

HasEffect

TransitionEventType

ErrorToIdle

FromState

Error

StateType

ToState

Idle

StateType

HasEffect

TransitionEventType