This ReferenceTypeis a concrete ReferenceTypethat can be used directly. It is a subtype of the Aggregates ReferenceTypeand will be used to refer from a Historical Node to one or more HistoricalDataConfigurationType Objects.
The semantic indicates that the target Node is "used" by the source Nodeof the Reference. Figure 2informally describes the location of this ReferenceTypein the OPC UA hierarchy. Its representation in the AddressSpaceis specified in Table 5.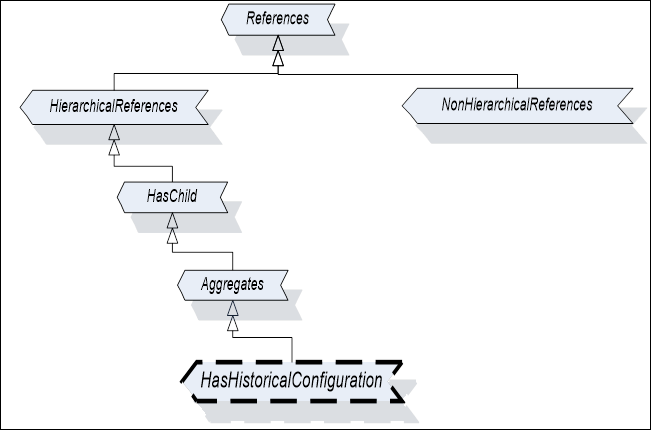 Figure 2– ReferenceType hierarchy
Table 5– HasHistoricalConfiguration ReferenceType
Attributes

Value

BrowseName

HasHistoricalConfiguration

InverseName

HistoricalConfigurationOf

Symmetric

False

IsAbstract

False

References

NodeClass

BrowseName

Comment

The subtype of Aggregates ReferenceTypeis defined in OPC 10000-5.