A POWERLINK Device is structured as follows (see Figure 2):
Communication – This function unit provides the communication objects and the appropriate functionality to transport data items via the underlying network structure.
POWERLINK Object Dictionary – The POWERLINK Object Dictionary is a collection of all the data items that have an influence on the behaviour of the application objects, the communication objects and the state machine used on this device.
Application – The application comprises the functionality of the device with respect to the interaction with the process environment.
Thus the POWERLINK Object Dictionary serves as an interface between the communication and the application. The complete description of a device's application with respect to the data items in the POWERLINK Object Dictionary is called the device profile.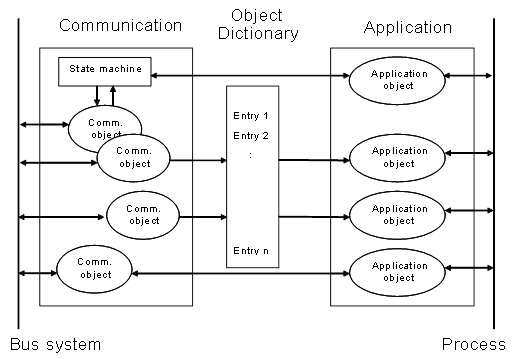 Figure 2 – POWERLINK device model